[Tour Report] Rikugien
Three hours talking in a garden?
No problem for me!
On my last tour in Rikugien we took it slowly, walked around in peace while almost no one else was there on this gray and wet October morning. We took our time for breaks when we found especially beautiful scenery.
When we finished the tour and I looked at my watch, I was surprised that we had spent the whole three hours in the garden chatting about it!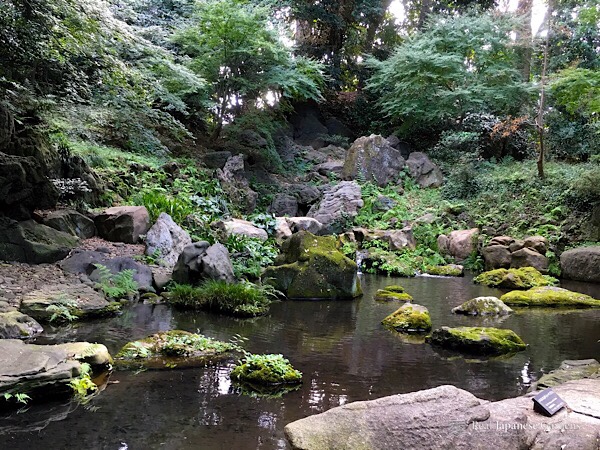 My garden tours are not very strict. Depending on the existing knowledge of my customers and their needs, I adjust the tours to what I feel is the right mix of information and comfortable conversations. I want my guests to really absorb the feeling of the garden – sometimes there's no need for words. My guests appreciate that as a professional gardener I have access to a lot of knowledge and information. You might find it hard to believe but I still learn something new every time I visit a Japanese garden and I am always happy to share little nuggets.
On this particular tour of Rikugien, we started with a small exploration into Japanese aesthetics before we came to the history of the garden and its main theme: Waka poetry.
From the central pond, we walked all the stations of famous Waka – from Nara Prefecture towards Waka no ura (Wakayama Prefecture). On our way, I also pointed out special plants and design principles which are important in Japanese gardens.
My customer didn't know very much about Japan's history. I know how hard it can be to remember all the Japanese names, which totally sound the same to people who are not familiar with them. So after I mentioned the real names, I stuck to "the Mitsubishi guy" and "the guy who originally built this garden". I believe that's easier to grab hold of for a beginner.
My guest lived in South Korea for three years and after going home implemented some Asian elements into her own garden, like bamboo. I am sure she will now be able to also implement some important Japanese elements too. It might be the topic of future exploration – the difference between traditional Korean and Japanese gardens?
I know that it is hard to remember all the facts later, so I give my personal guide book and a small extra file to my customers after the tour which helps them remember all the wonderful stories which made this garden! My tours are memorable and worthwhile with most guests thrilled to glean "insider information" that is not included in the free brochures.
I hope you will join me too someday in the future in a Japanese garden in Tokyo!