Tokyo Private Garden Tour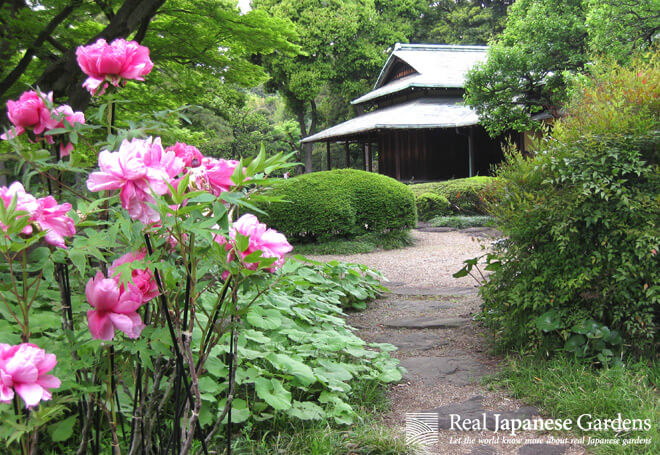 What comes to mind when you think of Japan? Is it the skyscrapers and blinking lights of central Tokyo? Or is it the simple beauty of a moss-covered stone lantern beside a red maple tree? What amazes visitors to Japan is that these two very different views can exist side-by-side.
Tokyo is a paradise for Japanese garden fans, but to find these spots of serenity among the hustle and bustle of the city streets is a challenge. Let our tour guide lift you over the language and navigation barrier so you can be free to enjoy a Tokyo private garden tour!
Choose from among the gardens featured on this site for a personalized morning or afternoon tour, or two gardens for a full-day tour. You will be led through a full explanation of the garden's history and special features by our landscape specialist, while also given the time to explore at your own pace.
Tours are available in English and German language.
Locations (choose one for half-day, two for full-day):
Tokyo Imperial Palace Ninomaru Garden (東御苑の二の丸庭園)
Shinjuku Gyoen (新宿御苑)
Hamarikyū Garden (浜離宮恩賜庭園)
Koishikawa Korakuen (小石川後楽園)
Rikugien (六義園)
Kiyosumi Garden (清澄庭園)
Tonogayato Garden (殿ヶ谷戸庭園)
Kyū-Furukawa Garden (旧古河庭園)
Kyū-Shibarikyū Garden (旧芝離宮庭園)
Time & Duration:
9:30 a.m. or 2:00 p.m., for an approximately 2 hours tour within the garden. Your guide will be available for questions and the garden-surrounding areas for 3 hours in total. These times may be flexible so feel free to consult with us when you book your garden tour.
The private tour will begin and end at the entrance of your selected garden. Our guide will advise you on the easiest route back to your hotel or next destination.
Price:
(Half-day Tour)
5 pers. or more: 5000 JPY pP
3-4 pers.: 7000 JPY pP
2 pers.: 9500 JPY pP
1 pers.: 20.000 JPY pP
Garden entrance fees for the guide are included. Entrance fees for the participants have to be paid by the participants on the day of the tour.
Children under 10 will participate for free.
Children from 10-15 years old will pay half the price.
Payment Details:
Please check our availability calendar and contact us via contact form. We will get back to you as soon as possible to discuss tour options and fees. The final total including garden entrance fees will be sent in a confirmation email. A minimum deposit of 50% is required at the time of booking, with the remainder to be paid on the day of the tour. Free cancellation is possible if an email is received up to 24 hours before the tour date.